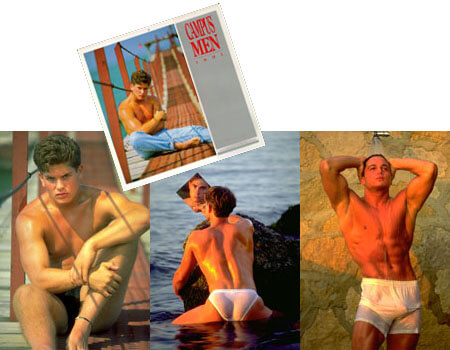 ISBN: 0945042035
16 full-color photos
Dimensions: 12 by 12 inches
Weight: 5.1 ounces
Shipping fee: $1.98
Includes our absolute most popular student, Gus, who appears, wearing white shorts in a shower. Also included is an awesome photo of Kevin showing off his bubble butt. Most shots have a water or beach theme to them. September's photo is deleted and will not be included because of trademark issues.
Bonus Material:Narrative text describing the shoots on the last page.
Very good condition, no wear or tears, rips or dog-ear-ing.
We will ship overseas. If you are not a U.S. or Canada buyer, please visit the U.S. Post Office's web site to calculate shipping to your country by clicking here. Global Priority Mail to most countries is usually $9 USD.